Part-time studies for adult learners
The European Photoacademy offers part-time studies for adult learners in the field of photography, digital image processing,
digital design, E-learning and media pedagogy. The studies are open for all!
As learning opportunities in adult and further education the studies are designed in a way which allows also employees or persons
other obligations to participate. Usually the durance of the studies are one year with the option to participate in a course for advanced learners.
The studies are designed as Blended Learning courses, a combination of presence meetings and realtime online seminars (webinars) with our online trainer.
The part time studes include photo tours and the option to participate in different projects on regional, national and international level related to
photography, E-learning, culture and interculturality, history, nature and politics. We organize at least one exhibition per year for each study group.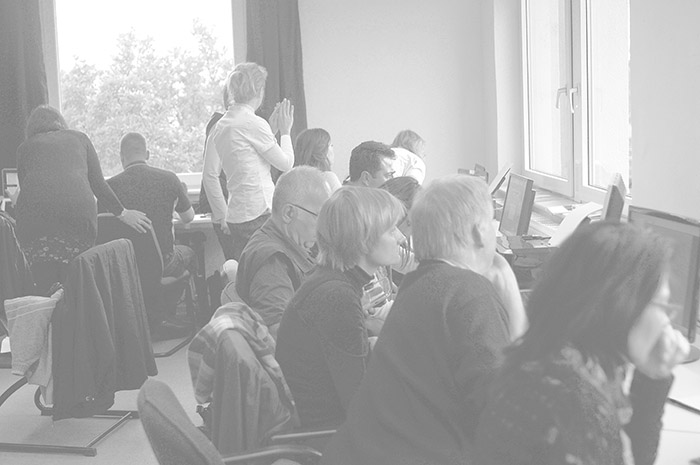 The part time studies are open for all. Usually the courses are in german language.
English speaking persons could participate, of course. But it is very helpful
to speak at least a basic german.
For a group of at least 8 english-speaking persons we would conduct a separate
part time study in english language.
Please contact us if you are interested in such a course.
You can find more informations in the description of the
part time studies in german language
HERE